By: Jake Warren, Business Operations Manager
Among the many challenges posed to restaurants as a result of the pandemic, one of the biggest has been adapting to the ubiquity of online ordering. Although online ordering was on the rise since before the pandemic, lockdowns and shutdowns quickly cemented its place in the mainstream. Although there is a certain appeal to streamlining the ordering process by partnering with a third-party marketplace, the costs to doing so are higher than the benefits. Taking charge of your online ordering experience by adhering to a standard of excellence in your first-party platform ensures that you reap maximum benefits and profit while building a strong relationship with your customers.
Cut out the middleman:
● Retain all the profit from your orders: Partnering with a third-party marketplace has its advantages, like increasing your restaurant's visibility, but these advantages are often outweighed by the costs involved in such a partnership. These costs are both literal, with marketplaces often keeping as much as 30% of each order total, and relational; a third-party marketplace alienates customers from the restaurants themselves by focusing their attention on the middleman.
● Personalize your relationship with your customers: Third-party partnerships make it more difficult to establish brand loyalty and cultivate a relationship with your clients. Instead, by cutting out the middleman and ensuring an excellent first-party ordering experience, you will be able to stand out in your customer's memory by giving them individualized attention, enjoying both larger checks and higher consistency in sales.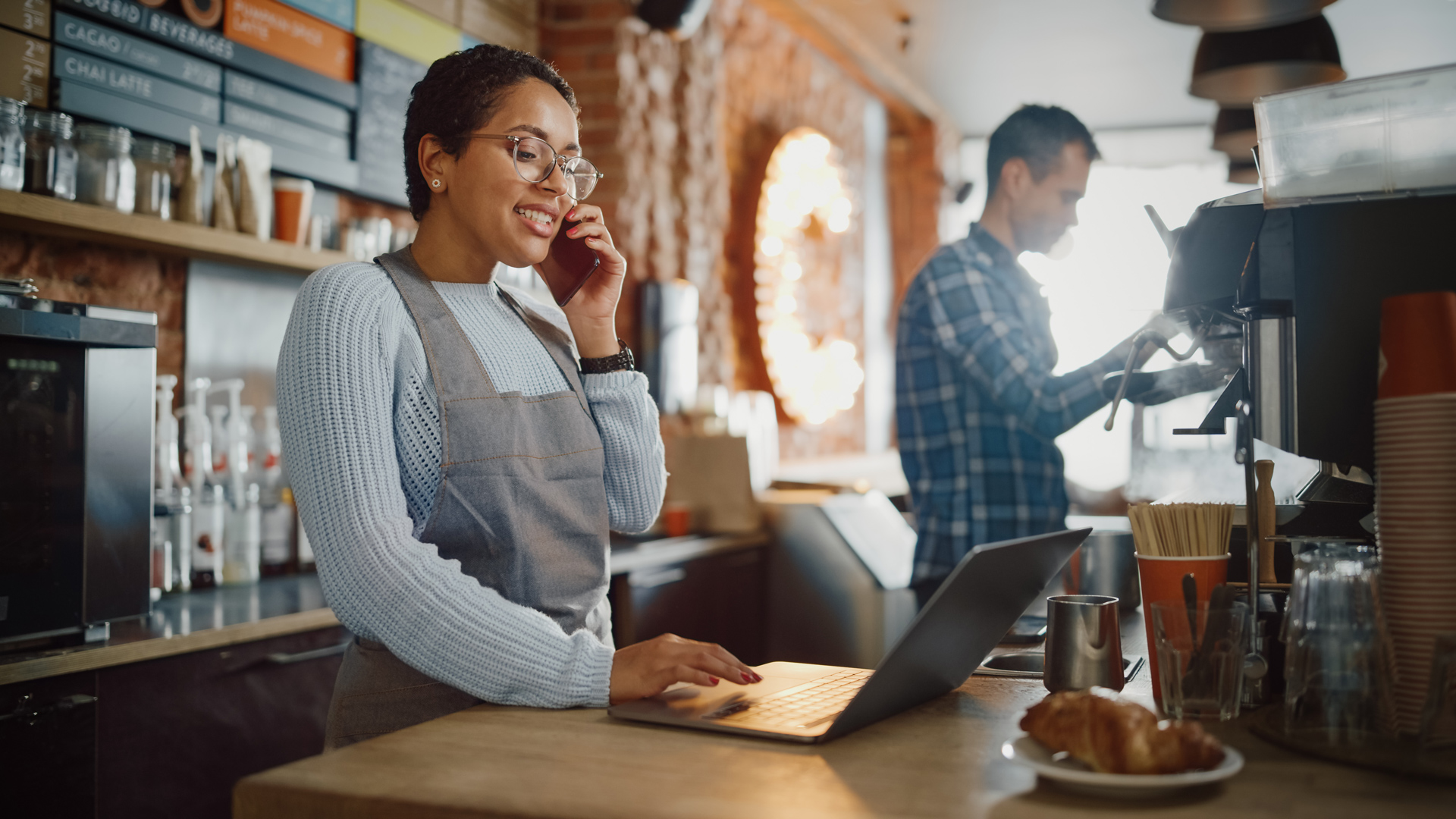 Stand out in the crowd:
● Garner customer loyalty: Although the visibility provided by third-party marketplaces leads to incrementally higher exposure, this is quickly undermined by the feeling of anonymity engendered by simply being one restaurant in an overwhelming sea of options. This lack of distinction means you cannot develop a reliable relationship with your customers. With first-party ordering, you have the space to implement personalized rewards and offer more incentives for reordering, making your customers more likely to reorder from your restaurant.
● Build long-term relationships that will yield reliable profit over time. In addition to benefiting from the individualized feedback and loyalty from your customers, you get to reap all the benefits of these relationships without having to share profits with impersonal third parties. An excellent first-party ordering experience means that your customers won't be exposed to your competition whenever they want to order from you, assuring better chances of client retention. Optimize the online ordering experience:
● Understand your customers: Third-party marketplaces retain the rights to customer data, meaning when you partner with them you can't track customer needs and feedback which prohibits you from truly optimizing your customer's ordering experience. Rather than handing over valuable information for the sake of convenience, an excellent first-party ordering experience allows you to use that information in order to adapt to demands and distinguish yourself from your competition. Being tapped into the ever-evolving needs of your customers allows you to stay relevant amidst changing market trends.
● Optimize your service to your customer's satisfaction. With a first-party experience, you also have the freedom to gain your customers' business with limited time offers and rewards, from seasonal offerings to bestsellers, and personalized recommendations based on order history and lifestyle goals (dietary preferences, allergens, etc.). This makes the ordering experience more engaging for clients, makes them feel more valued, and gives you more marketing power, as opposed to the expressive limitations of a third-party marketplace.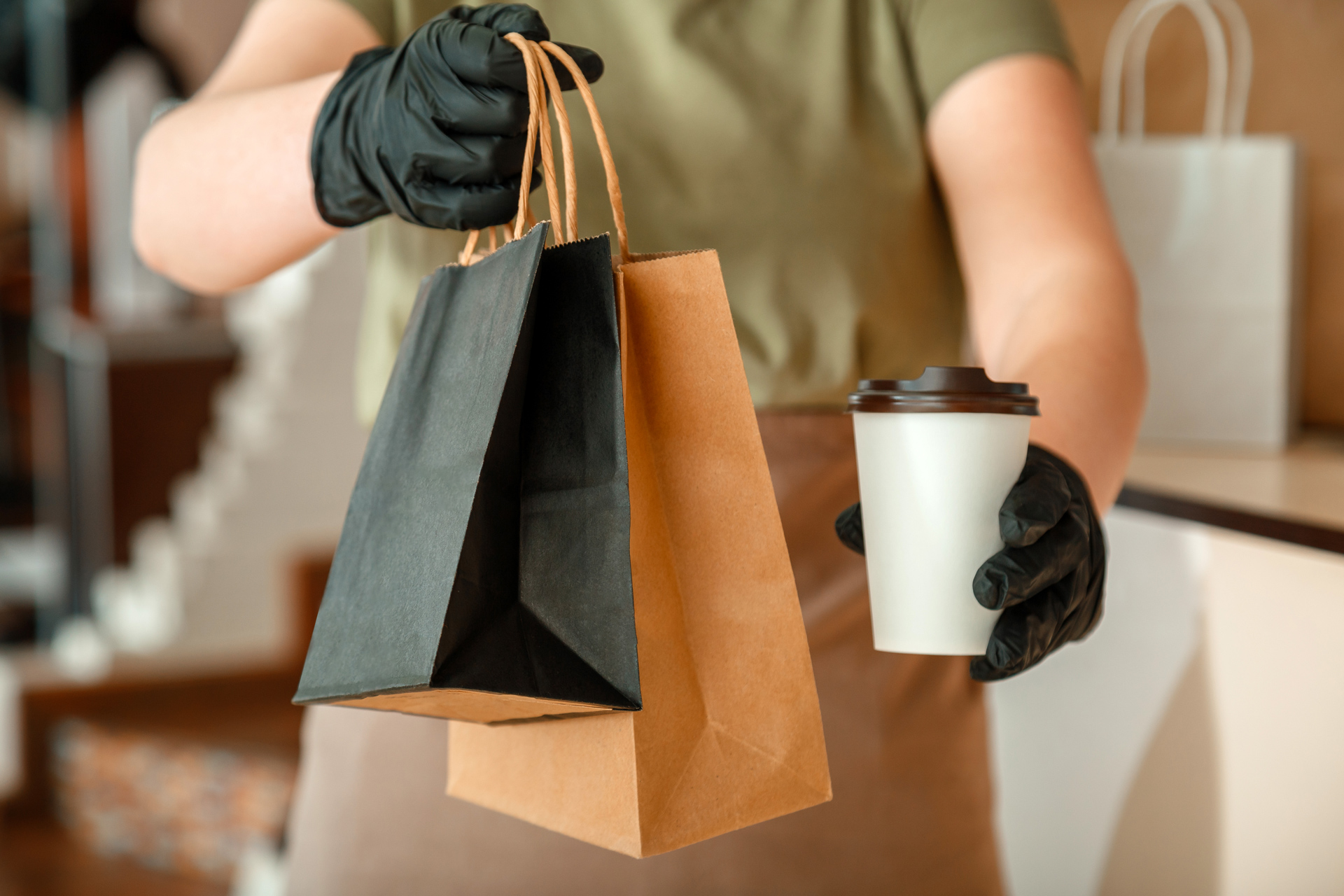 Maximize staff efficiency
● Reduce staff during a shift: Last but not least, although part of the appeal of third-party marketplaces is the illusion of convenience offered by outsourcing order-taking and deliveries, it ends up taking more effort for a restaurant to keep track of the many platforms and channels of information involved. A significant amount of staff and hours go toward keeping an eye on orders coming in through various marketplaces, and it ends up being a distraction from perfecting the image of the restaurant itself.
● Make the order and delivery experience ideal for your customers. Consolidating delivery practices with a first-party ordering experience allows you to interact exclusively with your customers, rather than monitor iPads across several third-party marketplaces, and keep existing staff's attention on perfecting the experience of ordering directly from your restaurant, which is sure to stick out in people's memory as a positive experience in the sea of impersonal third-party marketplace orders.
While online ordering has become part of the norm at this point, many restaurants still struggle with optimizing their customer experience and choose to relinquish a significant portion of their profit and client relationships by partnering with third-party marketplaces. Plenty of restaurants that do have first-party ordering neglect to enhance the experience for their customers and miss out on the countless benefits offered by a top-of-the-line online ordering service, sometimes even damaging their client relationships with subpar online operations. By getting ahead of the curve and establishing an excellent first-party ordering experience, you can make sure your business stands out from the competition, build stronger loyalty with your client base, and yield maximum profit from the hard work that goes into making your restaurant successful.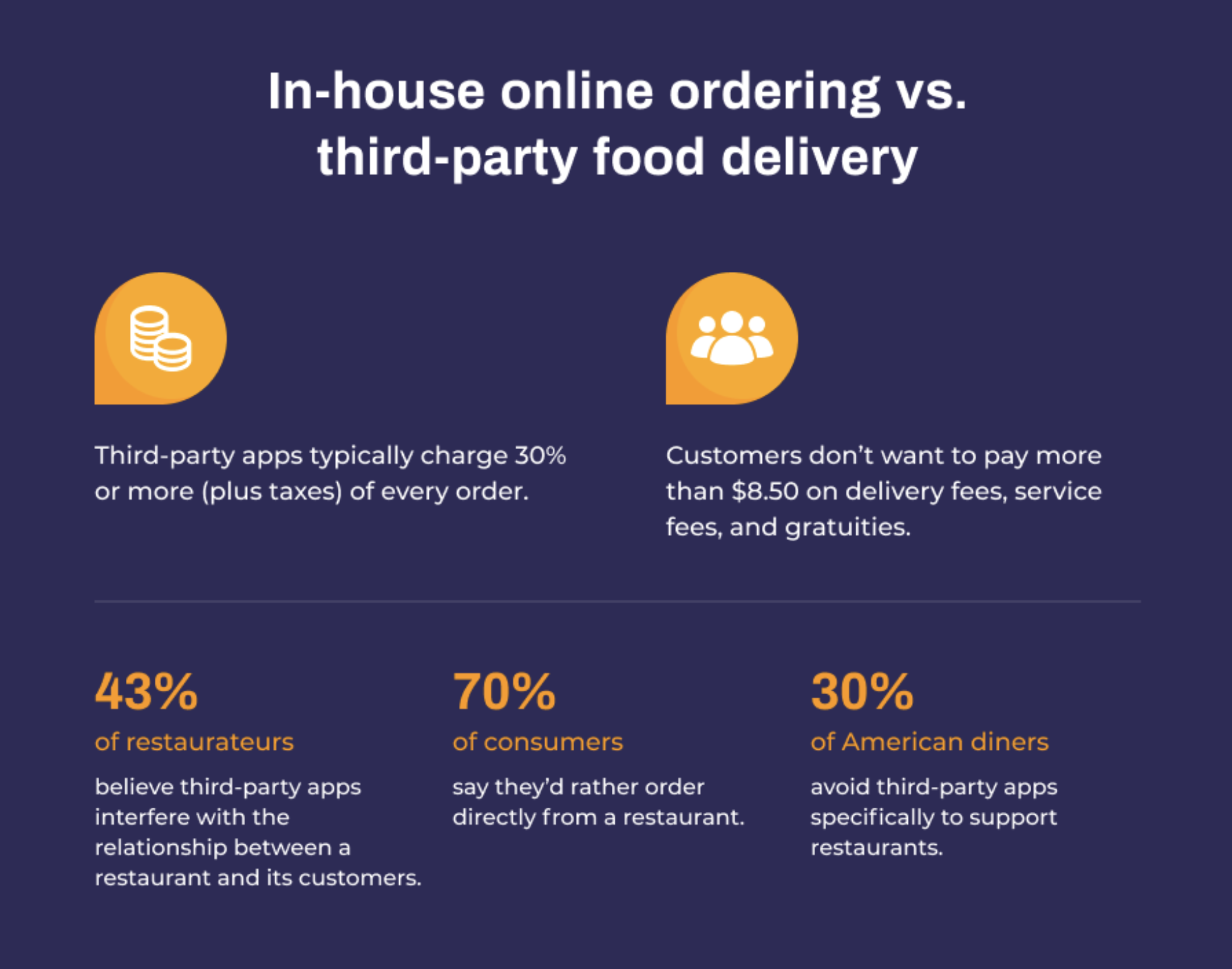 Source: GloriaFood, Growing Trends in Online Food Delivery