Our custom-branded digital storefronts drive guests to your ordering channels and make diners feel right at home.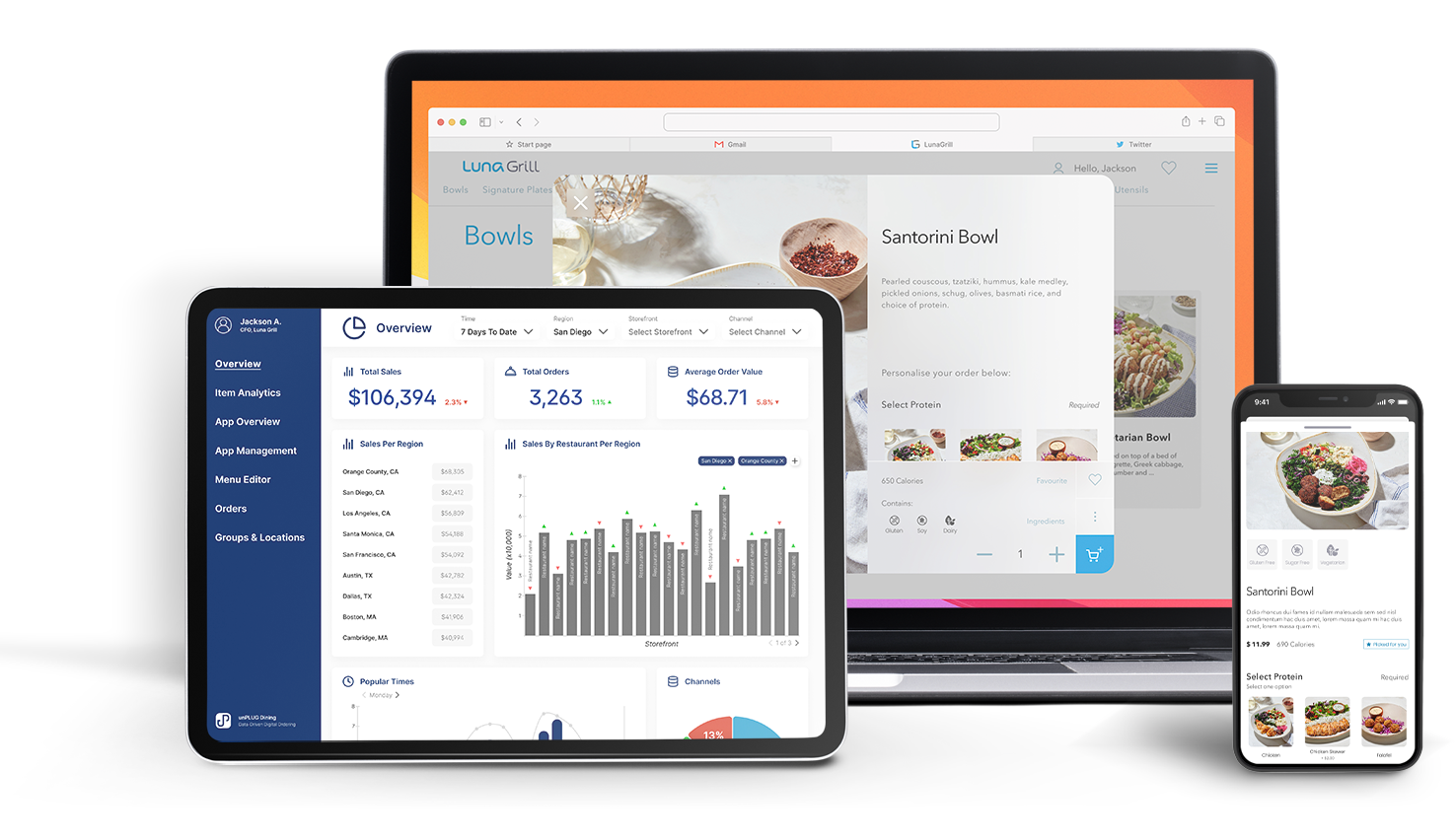 Custom-Branded Ordering Apps
Our customizable, white-label ordering apps work with a variety of mobile/web devices.
Custom-Branded Ordering Websites
Customizable and template-based websites support and enhance guest interactions.
Elegant UX/UI
Simple, streamlined UX guarantees your diners have a stress-free experience.
Integrations
unPLUG fits seamlessly into your tech stack by directly integrating with existing vendors.
Ownership of Customer Data
Take ownership back of your restaurant's most valuable asset: customer data.
Immersive Digital Presence
Introduce and familiarize customers with your brand at every touchpoint.
Making First-Party Platforms Easy
From first impression to final transaction
Our one-of-a-kind ordering platform gives diners everything they need to find your business, browse your menu and make an order.
Your brand identity, built in
Restaurants work hard to curate a unique in-person dining experience; their customer-facing technology should, too.
We're here to help, however, we can. Feel free to reach out via the contact form or email below.